At the beginning of the month, from the 30th of march to the 1st of April, our R&D Manager, Dr. Amine Benarbia, and our product engineer, Sekou Cissé, attended the international conference on poultry intestinal health in Cartagena, Colombia. This conference brings together many researchers from all around the word who come to present their work done regarding important issues in poultry gut health such as intestinal microbiota or intestinal parasitic diseases for example.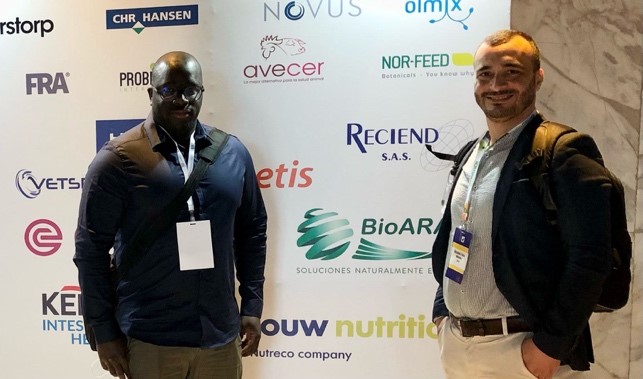 During this conference, Dr. Amine Benarbia presented a poster about a comparative study between a saponin-based solution, Norponin XO, and synthetic coccidiostats in the management of coccidiosis. Sekhou Cissé presented a poster about our standardized Naturals Citrus Extract, Nor-Spice AB, and its long-term efficacy on poultry performances.
If you are interested in reading these posters here are the links to download them:
"Standardized Natural Citrus Extract long term efficacy on poultry performances: The beginning of an explanation". Sekhou Cissé.
If you want to know more about our solutions do not hesitate to contact us!