Nor-Grape®, selected and standardized polyphenols to compensate oxidative stress
Since the discovery of the French Paradox in the 1980's, a lot of research has focused on the benefits of grape polyphenols, whether from wine or from grape extracts, and has evidenced their strong antioxidant capacity and the positive effect of their supplementation on human health and animal welfare.
Nor-Grape® is a range of products created from a standardized grape extract, Nor-Grape® 80, designed to bring the best of grape polyphenols to animals. Nor-Grape® is a mixture of grape seed extracts, rich in proanthocyanidins (also known as procyanidins) and grape skin extracts, rich in anthocyanins (responsible for the red color of red wine).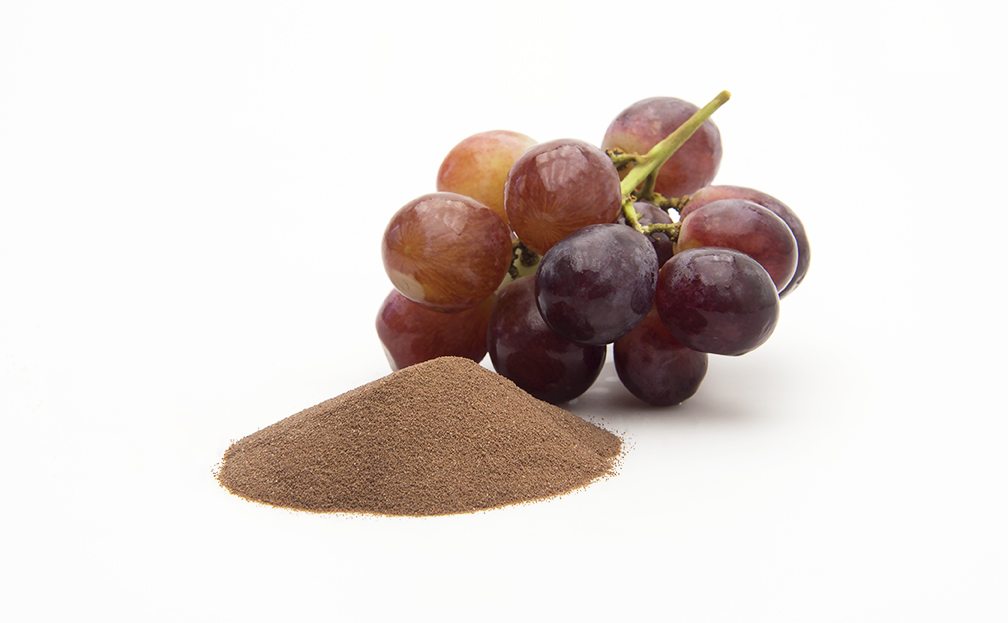 The benefits of Nor-Grape®
The benefits of a supplementation with Nor-Grape®8 have been studied through numerous trials, whether they were in vitro, ex vivo or in vivo, and have evidenced the positive effects of this solution in all farm animal species, livestock (broiler, laying hens, rabbit, swine, dairy and meat cattle) and aquaculture (fish and shrimp). Nor-Grape® can be used at all stages of life of the animals to support them (starter, growth, finisher, dry and lactation period) and around critical times too (weaning, vaccination, transition).
Because protecting efficiently animals against oxidative stress results in protected zootechnical performances, health and animal welfare as well as the quality of their products, a solution such as Nor-Grape®, standardized in bio-active phenolic compounds, is a precious help in the fight against deleterious effects of oxidative stress.